We recognize that all our patients are unique and deserve to receive dental care that reflects their individual needs. Our experienced and talented dental team is committed to working with you and your family to create a comfortable, stress-free, and rewarding dental experience every time you visit our practice.
We are pleased to welcome you and your family, and we look forward to working with you.
---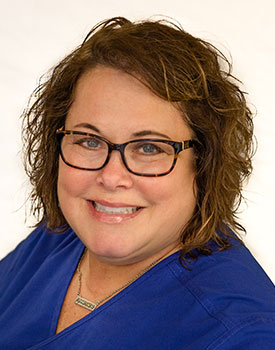 Terri
Front Desk / Scheduling Coordinator
I have been a part of Terrace Dental Group for the past 17 years. I have really enjoyed getting to know our patients and their families while assisting them with their dental needs like scheduling appointments or treatment planning, insurance or billing questions, and helping them with any dental questions they may have.
I am lucky to work with a great group of people in my work family.
Stacy
Front Desk / Scheduling Coordinator
My job is to make sure everyone who comes into our office is greeted warmly and given all the assistance they need when it comes to scheduling, insurance, billing, and treatment planning. I enjoy working with patients on a one-on-one basis to achieve their dental goals. It's not a stretch to say that we have the best patients ever! I have been at Terrace Dental Group for more than 20 years and work with a team of people I'm proud to call my friends.
I am married to my wonderful husband Greg, and have two beautiful children Haley and Jake. I enjoy watching baseball, bike riding, and spending time with my family.
Lorraine
Registered Dental Hygienist
I graduated from the Alleghany College of Maryland Dental Hygiene Program in 2009 and have had the privilege of working at Terrace Dental Group ever since. I love the instant gratification I receive when seeing that I have made a difference in my patients' lives. It's wonderful to know that I've helped to boost their self-confidence by giving them a beautiful, healthy smile. Here at Terrace Dental Group, everyone is treated as an equal. We all work together and have established an amazing work environment.
I grew up in Cumberland and now live in Frederick. I have been married to my wonderful husband for 8 years. I enjoy spending time with my family ad love to travel. We have a 2 year old daughter and a black Labrador who love to keep me busy!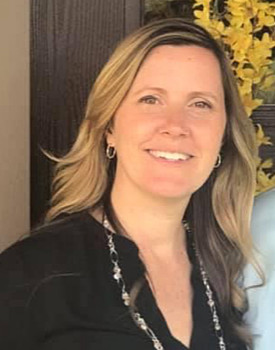 Julie
Registered Dental Hygienist
Julie also graduated from the Allegany College of Maryland Dental Hygiene program and has over 23 years of clinical experience as a Hygienist providing comprehensive care. Helping patients achieve and maintain good oral health is a goal she sets for herself daily. Her patients appreciate her warm, friendly personality. What Julie cherishes most is building lasting relationships with her patients. Julie also has a devoted following of patients who travel long distances to be in her highly-skilled, gentle hands.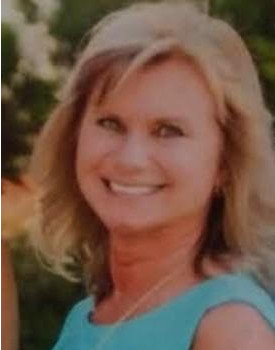 Marty
Registered Dental Hygienist
Marty is a proud graduate of Allegany College of Maryland and has practiced for almost 30 years. While attending the Dental Hygiene Program, she received numerous awards including the William T. Fridinger DDS Award for Academic Excellence, an Outstanding Academic Achievement Award for Didactic DH Courses in Periodontics and Pharmacology, and the Proctor & Gamble Hygiene Technical Skill Award.
What Marty values most are friendships formed with her many patients over the years. Her loyal patients have followed Marty to Terrace Dental Group or referred family and friends - a true testament to her skills and the high standard of care she gives.
Marty currently lives in Thurmont with her husband Daryll and two cats, Jed and Rip. She is also a loving caretaker for her feisty 89 year old Mother. Her daughter Ashton lives in Colorado with her husband Patrick and their 4 fur-babies. In her spare time, she loves to play Golf.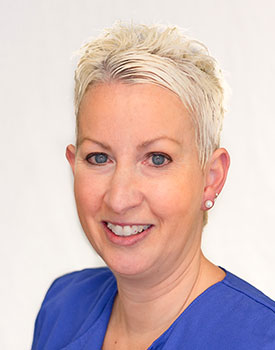 Michelle
Registered Dental Assistant
I have been a part of the amazing dental team at Terrace Dental for more than 19 years!! I am a Maryland State "Qualified Dental Assistant", and strive to always expand my education and knowledge base. My role is to provide the Doctors, as week as the patients, with the best possible chairside experience. I focus on providing every patient the most positive dental experience, whether we are creating a new crown, providing cosmetic dentistry services, or just helping an anxious patient feel relaxed during their visit. I love working alongside my colleagues at Terrace Dental, where our practice feels more like family.
I am a Frederick native, and I enjoy serving the city where I was raised. I am happily married to husband Jason, and we have a 16-year old son – these fellas keep me on my toes daily! Some things I personally enjoy are the beach, famous Thrasher French-fries, cooking with my son, fashion, music, and spending time with family and friends.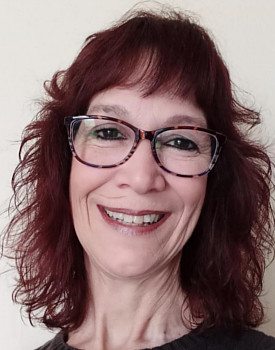 Renee
Registered Dental Hygienist
Renee joined our dynamic Hygiene Team in December 2022 and patients have been delighted by her pleasant demeanor and calming approach as a Preventative Therapist. She originally hails from Pennsylvania, and is a graduate of the Allegheny College of Maryland Dental Hygiene Program. She has been practicing for over 25 years and has built a loyal following of patients with her dedication and gentle care. She enjoys spending time with her Mom and "fur-babies".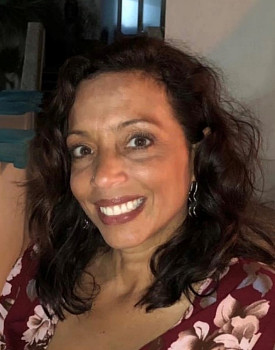 Sandra
Dental Assistant
Sandra has been a dental assistant for 23 yrs. Sandra holds a QDA dental assisting license. She completed her studies in dental assisting from The MSDA in Columbia Maryland. The patient experience is her priority, and she works hard to ensure they feel comfortable in our office. Sandra loves spending her free time with her family, friends, and 2 dogs.